Sonya Wilson
Bewoner, Ondernemer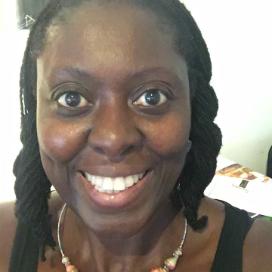 Mijn werk en hobbies
I work in Education and decided to set up a library. In the school libraries I provide Oxford reading books and chapter books and easy learning adventure books, super heros, and more!
This latest English Library has been set up and is managed by Sondel (Sonya Wilson).
Book SWAP IJburg will offer local primary schools and their teachers the opportunity to borrow English children's books for their class. Class teachers will be able to choose from wonderful fiction and factual picturebooks, graphic novels and early chapter books to keep their pupils stimulated and excited about learning and reading English.
If you are a parent or a teacher and would like to have a very good collection of English books in your school for free please look at my website.
I have already set up books in 5 schools in Ijburg. Starting September 2018.
Will your school be next?
Story teller (English)
Art Teacher
Facepainter for adult/parties Groups from 8-12 children.
( I have done over 60 childrens faces ) Themes include, cars princess, abstract,frozen
(if you are interested please send an email)
Mijn omgeving
The Grass is not successful. Perhaps the quality of the soil is not good?.
Lets us plant seeds/bulbs with the community on the street every year and fill the dry patches of grass with beautiful colourful flowers! that come out every year every where.
Mijn droom
Verbinding.
Commnication with many people in IJburg from different backgrounds. All social economic backgrounds.
working together to make a better quality of life. Smile and not frown!
Mijn mogelijkheden
I am a creative entrepenuer, iniciatives that bond people. planning, Work a lot with education.
1. (Past) Graffiti as an Art form
2 (past) "Ijburg Ladies'
3. (Past) International story telling (OBA)
4. (past) Flevopark 85 years (Festival)
5. (Present)bookswap Ijburg.
6 (present)voluntary work with SET IJburg (Do you know SET?)
7. (past)voluntary Art teacher at meijboon